We love movies — the popcorn, the jump scares, the trailers. It's what we live and breathe at Cinemark. In our theatres and behind the scenes, we are dedicated to bringing a larger-than-life experience to moviegoers through our premium technology, unmatched guest service and continual innovation. There's truly no place more cinematic.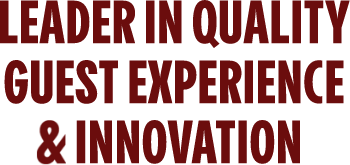 Cinemark Guest Experience
Consistent Investment to Maintain Theatre Quality
Marketing Personalization
Leading Presentation and Technology
16 hours x 365 days Guest Support Center
Cinemark Movie Rewards / Movie Club
Luxury Lounger Recliner Seats
At Cinemark, we continuously challenge the status quo to be the best in what we do. Meet the leaders who create an environment of innovation and empower all team members to be changemakers.